For a long time I've enjoyed using the iBooks app on iOS. I remember using it before apple made it a compulsory iOS app.
There are a lot of free ebooks on the iTunes store. A lot of which have incredibly interesting plots and storylines.
Now, I don't have an Android so I'm not sure how different the free eBooks are compared to the eBooks on iOS! But these are some of the free eBooks I have on my TBR list!
Contemporary
Perfect Chemistry by Jodi Redford
When it comes to sexy geeks, Leo Martinez and Devlin Hawke are as hot as they get. But falling for the wrong guy has always been Sidney Chase's forte. She's not about to submit to her inner bad girl by giving in to her secret fantasies about her sex-on-a-stick bosses. When she's accidentally exposed to the supercharged aphrodisiac in their lab, Sidney tosses aside her inhibitions and unknowingly provides her bosses with an eye-popping display of self lovin' courtesy of the office security cameras.
Despite their mutual craving for Sidney, Leo and Devlin made a pact long ago to keep her off limits. The last thing they'd wanted was to scare off their best PA by overwhelming her with their kinky tendencies. Witnessing the arousing effects of their aphrodisiac elixir on Sidney changes everything. Not only is she the answer they've been looking for in regards to fine-tuning their formula, she's the perfect woman for them. And with a little help from one helluva sinful science experiment, they'll prove that love is far more potent than anything manufactured in a bottle.

Wanted by Kelly Elliott
erbally abused by her mother for years, 18 year old Ellie Johnson always believed she would never be loved or wanted by anyone. She focused all of her attention on her grades and getting into the University of Texas to start a new life away from her mother.
The last thing Ellie expected was to fall in love with Gunner Mathews, a starting linebacker for the University of Texas football team and not to mention, her brothers best friend.
Gunner only had two passions in life, football and his grandfather's ranch, until he falls for his best friends little sister. He will stop at nothing to show Ellie how much he wants her, even if it means he has to move faster than she would like.
Gunner knows they are meant to be together forever, but Ellie keeps denying her feelings out of fear of being hurt again.
Every time he gets close to winning her love, something pushes her away again. Will Ellie ever be able to let go of the past and let him into her heart and will Gunner be patient enough to wait for her?
What will it take for them to realize they are all each other have ever WANTED?

Mountain Angel by Suzie O'Connell
Aelissm Davis figured she would eventually return home to Northstar, Montana, but not like this—out of options, chased to the secluded valley by an obsessive former friend and troubled by memories of her dead fiancé. When a call from her stalker makes it clear he wasn't deterred, Aelissm asks her overprotective uncle for advice. His decision to send Patrick O'Neil to keep her safe might become an even bigger problem. Pat is a haunted man with a kind smile and sad eyes. Aelissm knows he will leave, but there is something irresistible about him. He could be the best thing to ever happen to her… if she can convince him to stay.

Crime & Thriller
Hushabye by Celina Grace
A missing baby. A murdered girl. A case where everyone has something to hide.. Hushabye (A Kate Redman mystery) is the new novel from crime writer Celina Grace, author of Lost Girls and The House on Fever Street.
On the first day of her new job in the West Country, Detective Sergeant Kate Redman finds herself investigating the kidnapping of Charlie Fullman, the newborn son of a wealthy entrepreneur and his trophy wife. It seems a straightforward case… but as Kate and her fellow officer Mark Olbeck delve deeper, they uncover murky secrets and multiple motives for the crime.
Kate finds the case bringing up painful memories of her own past secrets. As she confronts the truth about herself, her increasing emotional instability threatens both her hard-won career success and the possibility that they will ever find Charlie Fullman alive…

Hostile Witness by Rebecca Forster
When sixteen-year-old Hannah Sheraton is arrested for the murder of her step-grandfather, the chief justice of the California Supreme court, her distraught mother turns to her old college roommate, Josie Bates, for help. Josie, once a hot-shot criminal defense attorney, left the fast track behind for a small practice in Hermosa Beach, California. But Hannah Sheraton intrigues her and, when the girl is charged as an adult, Josie cannot turn her back. But the deeper she digs the more Josie realizes that politics, the law and family relationships have created a combustible and dangerous situation. When the horrible truth of the murder is uncovered could save Hannah Sheraton or destroy them both.

Daddy's Little Killer by L S Sygnet
An FBI agent kills her ex-husband, but without evidence to prove she's guilty, she's free to walk away from it all. Getting away from murder and mayhem proves much more difficult for Helen Eriksson, who still plans to repay those responsible for ruining her life.
Her life takes a dramatic turn as she interacts with the people in her new job as a police detective fighting to end corruption in the main precinct.

Fantasy
Becoming Alpha by Aileen Erin
Tessa McCaide has a unique talent for getting into trouble. Then again, it isn't easy for a girl with visions to ignore what she sees. Luckily Tessa and her family are leaving California and moving halfway across the country, giving her the perfect opportunity to leave her reputation as "Freaky Tessa" behind.
But Tessa doesn't realize that kissing the wrong guy in her new Texas town could land her in far more trouble than she ever imagined. Like being forced to attend St. Ailbe's Academy, a secret boarding school for werewolves.
Even if the wrong guy did accidentally turn her into one of "them" and doom her to attending the weirdest high school ever, Tessa can't help her growing attraction to the mysterious Dastien Laurent.
When vampires attack St. Alibe's and her visions pinpoint an enemy in their midst, Tessa realizes that boy drama and her newfound canine tendencies might just be the least of her problems.

UnEnchanted by Chanda Hahn
Mina Grime is unlucky, unpopular and uncoordinated; until she saves her crush's life on a field trip, changing her High School status from loser to hero overnight. But with her new found fame brings misfortune in the form of an old family curse come to light. For Mina is descended from the Brothers Grimm and has inherited all of their unfinished fairy tale business. Which includes trying to outwit a powerful Story from making her it's next fairytale victim.
To break the fairy tale curse on her family and make these deadly occurrences stop, Mina must finish the tales until the very Grimm end.

A Demon Bound by Debra Dunbar
Samantha Martin is an imp, enjoying an extended vacation from Hel. All she wants to do is drink beer by the pool, play mischievous pranks on the humans, and get her hot neighbor in the sack. It's a relaxing break from her infernal home, as long as she manages to avoid the angels, who won't hesitate to execute her on sight.
But when her naughty hellhound lands her in trouble with the local werewolf pack, Sam is blackmailed into helping track and catch a killer. The steps she must take to appease the werewolves will put her right in the crosshairs of the angels. And with angels, there is no second chance.

Historical Fiction
Daughter Of The Sea by Mira Zamin
Engaged against her will, Calista, a young Roman aristocrat, grapples with the annihilation of her world at the hands of her would-be husband. The violent aftermath uncovers a connection to the mythological land of Atlantis, shattering Calista's conception of family, the gods—and herself.
Calista does not know why the sea sings in her veins—or why her parents have affianced her to the insidious Lord Avaritus. She watches, powerless, as he ruthlessly annihilates all she loves.
When Calista tries escape with the remnants of her family, a storm strikes their vessel and Calista is hurled overboard. She reemerges in Atlantis, summoned by the leaders of the undersea domain. The very fiber of her identity shudders after she learns that she is the daughter of Neptune—and not quite mortal.
Despite the manipulation of Atlantis's leaders and the romantic temptations of a pair of smirking grey eyes, Calista must find a way to return to Portus Tarrus to rescue her family and seek revenge against the man who destroyed everything she held dear.

Startaker: Under the Shadow of Thy Wings by Marian Goddard
During the Middle ages, the Church's stranglehold kept the masses in a twilight realm between the practical realities of survival, the hope of heaven and the threat of hell. When most of humanity was beaten down by misery and suffering, interminable wars were being fought in the name of religion and the rich held the power of life and death over the common people, social reform, the healing of the sick and religious freedom seemed unattainable. Yet, from the mystery schools of Egypt, Chaldea, Persia and India, there has been carried through the ages, a gnosis, grounded in nature and informed by the highest ideals of service to humanity. It was brought to Europe with the traders from the East, with the alchemists, by the crusader knights in their contact with the Arabs, with the troubadours in their love songs, hidden in monasteries and religious orders. This knowledge has always been proclaimed heretical and brutally supressed. Christian von Germelshausen is left orphaned when his mother and father are burned at the stake for heresy. He has been left a legacy, a mysterious book and jewel and a bright dream of hope for the alleviation of the misery and superstition he sees all around him. Accompanied by a disgraced knight, Andre' de Langue, he travels to the East, in the quest to discover the knowledge he needs… and there he encounters wonders beyond imagining.

Nafertiti's Heart by A W Exley
Cara Devon has always suffered curiosity and impetuousness, but tangling with a serial killer might cure that. Permanently.
1861. Cara has a simple mission in London – finalise her father's estate and sell off his damned collection of priceless artifacts. Her plan goes awry when a killer stalks the nobility, searching for an ancient Egyptian relic rumoured to hold the key to immortality.
Nathaniel Trent, known as the villainous viscount, is relentless in his desire to lay his hands on both Cara and the priceless artifacts. His icy exterior and fiery touch stirs Cara's demons, or could he lay them to rest?
Self-preservation fuels Cara's search for the gem known as Nefertiti's Heart. In a society where everyone wears a mask to hide their true intent, she needs to figure out who to trust, before she sacrifices her own heart and life.

Historical Romance
The Wrong Girl by C.J. Archer
It's customary for Gothic romance novels to include a mysterious girl locked in the attic. Hannah Smith just wishes she wasn't that girl. As a narcoleptic and the companion to an earl's daughter with a strange affliction of her own, Hannah knows she's lucky to have a roof over her head and food in her belly when so many orphans starve on the streets. Yet freedom is something Hannah longs for. She did not, however, want her freedom to arrive in the form of kidnapping.
Taken by handsome Jack Langley to a place known as Freak House, she finds herself under the same roof as a mad scientist, his niece, a mute servant and Jack, a fire starter with a mysterious past. They assure Hannah she is not a prisoner and that they want to help her. The problem is, they think she's the earl's daughter. What will they do when they discover they took the wrong girl?

Come Home To Me by Peggy L. Henderson
ake Owens is tired of life on his parents' Montana ranch, catering to city folk who want a taste of old-fashioned country living. He enjoys life in the fast lane, with fast cars and even faster women. When he falls in with the wrong crowd and is accused of murder, a stranger's bizarre offer at a second chance might be his only hope to clear his name.
Rachel Parker is highly devoted to her family. A tragedy prompts a daring move to the Oregon Territory for a fresh start in a new land. After meeting the wagon train's scout, the meaning of a fresh start may be more than she ever imagined.
Jake can't believe he's been sent back in time to act as scout for a wagon train headed for Oregon, and given the added burden of keeping one emigrant woman safe during the journey. He and Rachel are confused by their attraction to each other. Jake's ill-mannered, unconventional ways are overshadowed only by his notorious reputation. Rachel's traditional values and quiet, responsible character are the complete opposite of what attracts Jake to a woman. When their forbidden attraction turns to love, what will happen at the end of the trail?

Elouise: A Tale of the Light by Belinda Crawford
In a time of superstition and fear, Elouise hides a secret that will set her on a path of tragedy and revenge.

Paranormal
Darkangel by Christine Pope
Finding the man of your dreams can be a real nightmare….
As the future prima, or head witch of her clan, Angela McAllister is expected to bond with her consort during her twenty-first year, thus ensuring that she will come into her full powers at the appointed time. The clock is ticking down, and her consort has yet to make an appearance. Instead, her dreams are haunted by a man she's never seen, the one she believes must be her intended match.
But with time running out, and dark forces attempting to seize her powers for their own, Angela is faced with a terrible choice: give up her dreams of the man she may never meet and take the safer path, or risk leaving her clan and everyone in it at the mercy of those who seek their ruin.
Darkangel is the first book in the Witches of Cleopatra Hill, a paranormal romance trilogy set in the haunted town of Jerome, Arizona.

Insight by Jamie Magee
Before that fateful summer night, Willow had balanced the insight of emotion, and the vivid images. That night, the figure in her nightmare marked her wrist with a star, giving her father no choice but to tell Willow a family secret that would abruptly change life, as she knew it, forever. Before Willow had time to absorb the shock of her father's secret, her soul mate that had shared every stunning dream with her, found her, and darkness captured her closest friends. In order to save them, she must weave through broken myths and the undeniable power of the Zodiac. In the end, Willow discovers that at the moment of our birth we are all given a divine gift.

The Vampire From Hell: The Beginning by Ally Thomas
Rayea isn't daddy's little girl, even if he is the most powerful fallen angel around. He wants her to take an active role in the family business. But she's not interested in his schemes for world domination. Instead she wants to spend her time shopping on the Internet, rescuing humans from a horrific eternity, and practicing martial arts with her seven foot hellhound. Then one day everything changes.

Science Fiction
Becoming Human by Eliza Green
In 2163, a polluted and overcrowded Earth forces humans to search for a new home. But the exoplanet they target, Exilon 5, is occupied.
Having already begun a massive relocation programme, the World Government on Earth sends Bill Taggart to monitor the threat level of the Indigenes, the alien race that lives on Exilon 5. Bill is a man on the edge. He believes the Indigenes killed his wife, but he doesn't know why. Until now.
Stephen has every reason to despise the humans and their attempts to colonise his planet. To protect his species from further harm, he must go against his very nature and become human.
Laura O'Halloran is losing her daily battle with Seasonal Affective Disorder. Her only chance at recovery is leaving the dark Earth for the sunnier climate of Exilon 5. She hopes her credentials as a World Government employee will secure her a one-way trip, but with the ever increasing relocation demand that is not a guarantee.
Her discovery of a deadly secret threatens her life and that of Bill and Stephen. A secret so great it could rip apart both worlds.

After The Ending by Lindsey Pogue
The Virus spread. Billions died. The Ending began. We may have survived the apocalypse, but the Virus changed us.
When people started getting sick, "they" thought it was just the flu. My roommate, my boyfriend, my family…they're all gone now. I got sick too. I should have died with them—with the rest of the world—but I didn't. I thought witnessing the human population almost disappear off the face of the earth was the craziest thing I'd ever experience. I was so wrong. My name is Dani O'Connor, and I survived The Ending.
The Virus changed everything. The world I knew is gone, and life is backwards. We've all had to start over. I've been stripped of my home, my dreams…all that is me. I'm someone else now—broken and changed. Other survivors' memories and emotions haunt me. They invade my mind until I can no longer separate them from my own. I won't let them consume me. I can't. My name is Zoe Cartwright, and I survived The Ending.
We've been inseparable for most of our lives, and now our friendship is all we have left. The aftermath of the Virus has stranded us on opposite sides of the United States. Trusting strangers, making sacrifices, killing—we'll do anything to reach one another. Fear and pain may be unavoidable, but we're strong…we're survivors. But to continue surviving in this unfamiliar world plagued by Crazies and strange new abilities, we have to adapt. We have to evolve.
And more than anything, we have to find each other.

Yesterday's Gone: Season One
On October 15 at 2:15 a.m. everyone on Earth vanished.
Well, almost everyone.
A scattered few woke alone in a world where there are no rules other than survival… at any cost.
A journalist wanders the horrible reality of an empty New York in search of his wife and son.
A serial killer must hunt in a land where prey is now an endangered species.
A mother shields her young daughter from danger, though every breath fills her with terror.
A bullied teen is thrilled to find everyone gone. Until the knock at the door.
A fugitive survives a fiery plane crash. Will he be redeemed, or return to what he's best at: the kill?
An eight year old boy sets out on a journey to find his missing family. What he finds will change him forever.
These survivors aren't alone…
Someone or something is watching them.
And waiting…
Strangers unite.
Sides are chosen.
Will humanity survive what it never saw coming?
The only certainty is that Yesterday's Gone.
You've never read anything like Yesterday's Gone – the epic, groundbreaking, thrilling new series. Look for a new 100 page episode each month.

Young Adult
The New Girl by Tracie Puckett
Seventeen-year-old Steph has her heart set on a new beginning… for the eleventh time. A move to Webster Grove introduces her to a new school, new friends, and new experiences— including a few tender glances from her sexy English teacher. After signing up for a costuming position on the school production of Romeo and Juliet, co-directed by none other than the gorgeous Mr. Rivera, Steph soon learns the difficulties of withstanding the pursuit of forbidden love.

Cinderella Is Evil by Jamie Campbell
History is told from one person's perspective. Sometimes they don't get it right.
Ugly Stepsister Anna has wrongly been accused of being mean and evil. Now it is time she got the opportunity to tell her side of the story.
With Cinderella so perfect and wonderful, it is no wonder Anna feels ugly in comparison. Dealing with bullies, a grumpy mother and the death of her step-father, Anna is at her wits end.
When the Prince's ball approaches, Anna is told she must find a husband to save the family fortune. Attending with her sisters, the sulky Prince Charming only has eyes for Cinderella.
With the burden of being the only one to unite her step-sister with the Prince, will Anna act as cupid? Or will she protect Cinderella from the arrogant Charming?
A charming twist to the story of Cinderella, told completely from the point of view of the Ugly Step-Sister.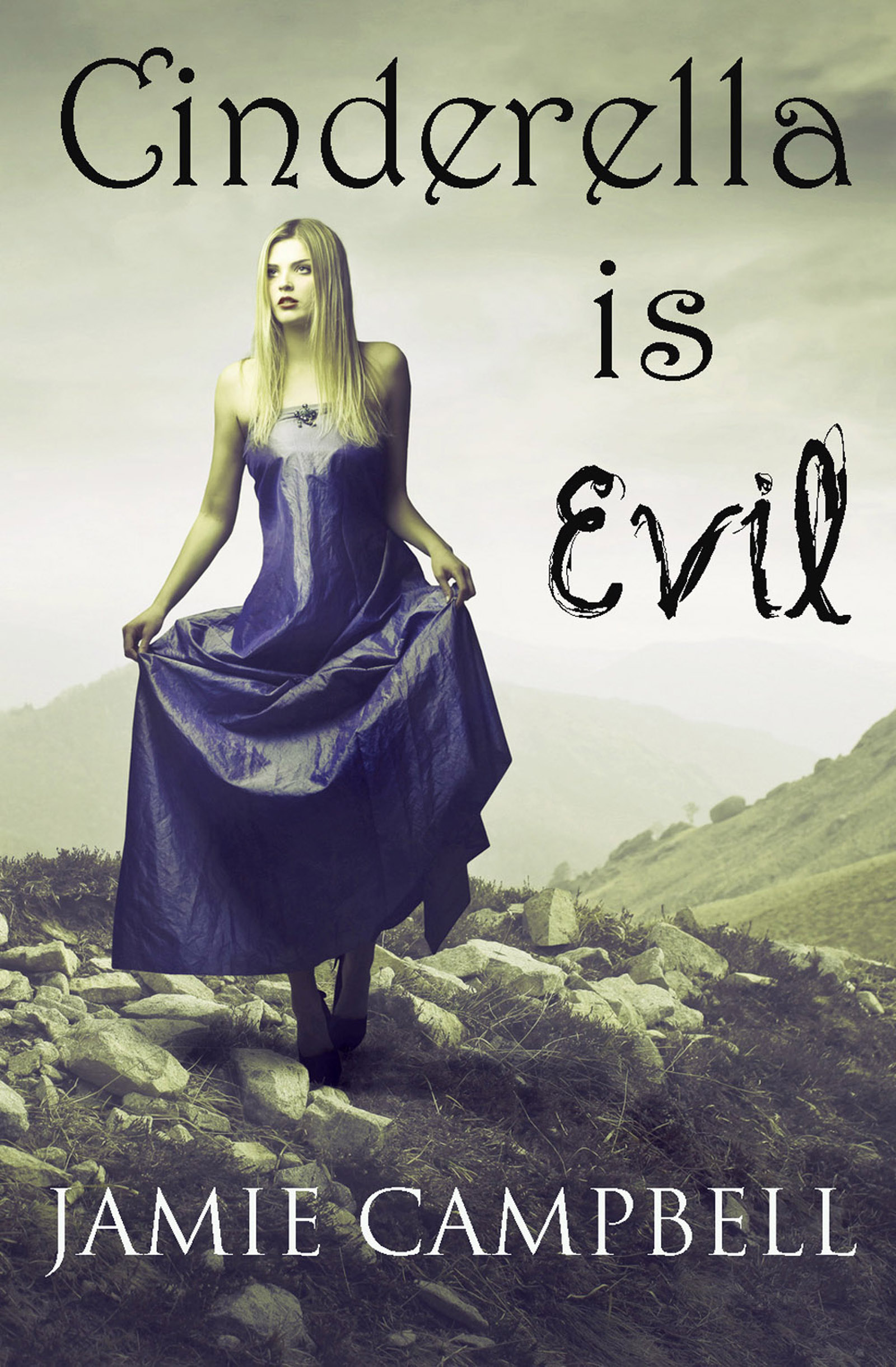 Starstruck by Brenda Hiatt
Nerdy astronomy geek Marsha, M to her few friends, has never been anybody special. Orphaned as an infant and reluctantly raised by an overly-strict "aunt," she's not even sure who she is. M's dream of someday escaping tiny Jewel, Indiana and making her mark in the world seems impossibly distant until hot new quarterback Rigel inexplicably befriends her. As Rigel turns his back on fawning cheerleaders to spend time with M, strange things start to happen: her acne clears up, her eyesight improves to the point she can ditch her thick glasses, and when they touch, sparks fly—literally! When M digs for a reason, she discovers deep secrets that will change her formerly humdrum life forever . . . and expose her to perils she never dreamed of. Yes, the middle of nowhere just got a lot more interesting!

Do you have any eBooks you'd like to read?
// All reviews taken from GoodReads \\