A few months ago I made a post suggesting a bunch of free ebooks (from iTunes) that I wanted to read. Making that post was quite difficult because there was so many books to choose from. So many that I thought I'd make another list. This time in an A-Z list.
None of the books I mentioned in my Free eBooks I Want To Read post will be listed here, so if you'd like, you can view that post here!
Note: All the novel synopses have been taken from the iTunes descriptions. Also, none of these books are horror/thriller/mystery/crime (however, suspense novels will be in this list) because that post is coming soon! (;
These books are also on my TBR.
# – 8 Weeks by Bethany Lopez – (for mature audiences)
Is eight weeks enough time to earn back the love of someone you've betrayed…the only one you've ever loved?
Shelly has been in love with Cal since they started dating in eleventh grade. Despite everyone saying that the odds were against them, they got married after graduation and built a life together. Now, six years later, she is faced with the ultimate betrayal. Devastated, her first instinct is to call it quits…
After a drunken binge at his best friends' bachelor party, Cal betrays the one person who has always been there for him, his wife, Shelly. Terrified and realizing she might divorce him, Cal must come up with a way to prove to her that his love is true…
Cal asks Shelly for eight weeks. Eight weeks to convince her that their marriage is worth the fight. Will Shelly be able to trust him again, or will their marriage end the way many others do when faced with opposition… In divorce?

A – Abducting Abby by S.E. Smith
New York Times and USA TODAY Bestselling author of Science Fiction, Urban Fantasy, and Paranormal Romance brings another action, adventure, and suspense-filled story to transport readers out of this world. Abby Tanner is content to live on her mountain creating her beautiful works of art and enjoying the peace and quiet. All of that changes when a strange golden space ship crash lands on it. Now, Abby has to deal with a golden ship, a tortured alien, and an insane local sheriff.
Zoran Reykill knew he had to find a safe place to heal after he escapes from a Curizan military post. When his symbiosis mothership takes him to an unknown planet he finds more than he expects – he finds his true mate. The only problems are Abby doesn't understand a thing he says and the local sheriff wants her too. There is only one thing the King of Valdier can do, abduct his true mate.
Now Zoran has his hands full trying to keep his true mate safe in his own world while trying to help her accept her new life. He will need all the help he can get to help his stubborn human accept she can make a life in a place other than her mountain back on Earth. He just needs to keep her alive long enough to enjoy it and away from the other males on his planet who wouldn't mind helping her accept her new sensual body.
One thing he knows he will never regret – abducting Abby.

B – The Boss's Daughter by Aubrey Parker
Riley's whole life is ahead of her … if the temptation of her father's new protégé doesn't prove to be too much to stand.
Brandon Grant is smack dab in the middle of the best years of his life, and so far they've been devoted to the construction company where he works. A product of the foster care system, he comes from a dark enough past that he can never let anyone get too close — except his boss, Mason James, who steps into the void Brandon's father was never there to fill. After years of hard work, Brandon is finally about to land the promotion he's always wanted. Soon, he'll be able to live for himself, and find someone to share in the happiness he's sure to earn … eventually.
But love can't always wait …
Just as Brandon is being groomed for the position, he meets the sweetest, most charming, and electrifying girl he's ever seen — and realizes, with a crushing, sinking feeling, that she's Riley James, the boss's daughter.
Ever since she lost her mother as a girl, Riley's lived for her father, Mason. The loss has nearly consumed them both, and they've only survived it together. But while Mason moves into his twilight years, Riley is young and ready for her life to begin. Her father's shared grief — once the warm embrace she needed — now starts to feel like a set of shackles … and they're starting to chafe.
But while Riley might be ready to move on, her father can't, and he makes it abundantly clear that Brandon's not to go near her. As he spends more and more time in the office, readying himself to become the new company big man, he clocks more time with Riley. Soon, their spark ignites to inferno.
Both Riley and Brandon will have to decide if their happiness still means what they've always thought, or if they've finally found the person who can turn their lives into something more.

C – The Change by Teyla Branton
No Second Chance. Death, Life, or Love—Unbounded Always Play For Keeps.
There are only two ways to kill Unbounded, and fire isn't one of them—as law school dropout Erin Radkey learns the hard way. By fluke of a recessive gene, she has become Unbounded, a nearly immortal being with paranormal abilities.
Erin's Change separates her from her loved ones and alters everything she believes to be true. A week earlier she was considering a marriage proposal; now she contemplates the best way to stay alive. Caught in a battle between two Unbounded groups, the Emporium and the Renegades, she is also hunted by a secret mortal society sworn to eradicate the Unbounded gene.
As Erin plunges into this dangerous new life, she must carve out her own place in the madness, protect her mortal family, and decide which group she should join. Her unique ability is vital to both groups in the race to secure an identification software that spells death for all Unbounded—or enslavement for the entire mortal world. Some will stop at nothing to use Erin as one more pawn in a battle that has spanned centuries. Erin's undeniable attraction to Ritter Langton, whose family was massacred by opposing Unbounded two hundred and forty years ago, complicates her choices.
There are no second chances. Death, life, or love—Unbounded always play for keeps.
Non-stop action, terrifying consequences, and powerful romance make The Change an exciting addition to the world of romantic urban fantasy.

D – Deathwatch by Dana Marton
Here is Murph's story, at last, due to reader demand.
The only person who can identify the most notorious hit man in the country, Kate Bridges is running for her life. Murphy Dolan is in the Army Reserves, returning from his 2nd tour of duty, only to find a stranger hiding in his house. She's scared spitless. He's completely burned-out on violence. Neither of them has any trust left to give.

E – Ellie Jordan, Ghost Trapper by J L Bryan
Ellie Jordan's job is to identify and remove unwanted ghosts. Part detective, part paranormal exterminator, Ellie operates out of Savannah, Georgia, the most haunted city in the United States.
When a family contacts her to deal with a disturbing presence in the crumbling old mansion they've purchased, Ellie first believes it to be a typical, by-the-book specter, a residual haunting by a restless spirit. Instead, she finds herself confronting an older and more powerful evil that dwells within the walls of the house, stalking the living.
Ellie must quickly unravel the secret history behind the haunting in order to remove the ghost. She is aided by her new assistant Stacey, a recent film school graduate with a gift for capturing images and video of ghosts, and Jacob, a reluctant young psychic. Together, they will try to evict the dangerous spirits of the dead, whose threats to the family grow more terrifying every night.

F – Frey by Melissa Wright
Unaware she's been bound from using magic, Frey leads a small, miserable life in the village where she's sent after the death of her mother. But a tiny spark starts a fury of changes and she finds herself running from everything she's ever known.
Hunted by council for practicing dark magic, she is certain she's been wrongfully accused. She flees, and is forced to rely on strangers for protection. But the farther she strays from home, the more her magic and forgotten memories return and she begins to suspect all is not as it seems.

G – Good Cop by Liz Kelly
What happens when best friends fall for the same girl?
A bromance, a romance, and a love triangle.
Local sports heroes Brooks Bennett and Vance Evans are used to being part of a winning team. Yet when it comes to romance their good cop, bad cop images have them handcuffed. They want a woman's point of view to help unshackle their reputations, and they've picked out one pretty, pony-tailed firecracker to do it.
Lolly DuVal longs for a summer fling that can set off all her bells and whistles. So she agrees to tutor Henderson's hunkiest heroes on what women really want. But now she finds herself caught between two cops and a hard place. And those bells and whistles? They are starting to sound a whole lot more like alarms.

H – His Hired Girlfriend by Alexia Praks
Alexandra Stewart is dating the man of her dreams. But there's a catch. The date is a masquerade and her Mr. Hot-Choc is gay, or so she thinks…
Family oriented Alexandra Stewart, known as Alex to family and friends, is in desperate need of money for her dad's heart surgery. She is stoked when gorgeous, billionaire Jayden McCartney unexpectedly barges into her life and offers to help. On one condition. She must pretend to be his girlfriend. One look at Jay tells her to run in the opposite direction. He is too good-looking, too successful, and too rich for her liking. When she is told Jay is gay and that his family is matchmaking him with a woman he doesn't love, she feels sorry for him. Thinking that she'd kill two birds with one stone, Alex agrees to the proposal. Now, the only problem is how does she prevent herself from falling madly in love with Jay when the way he looks at her makes her heart tremble and his touches set her body on fire?
Hot, recently single Jayden McCartney has to bring his girlfriend to his sister's wedding in order to stop the matchmaking his grandmother has planned for him. Not in the mood for dating or a new woman after the discovery of his cheating ex, he hires a perfect candidate as his girlfriend in Alexandra Stewart. Alex, however, thinks he's crazy. It's only when he commits a sinful lie that would damage his manhood severely does she agree to help. He convinces her that he is gay and that the possibility of his family finding out would ruin them financially and socially. Now, Jay has to pretend to be batting for the other team, which turns out to be no easy task where the geeky turn sexy Alex is concerned because he wants her, and what Jay wants, he certainly will get.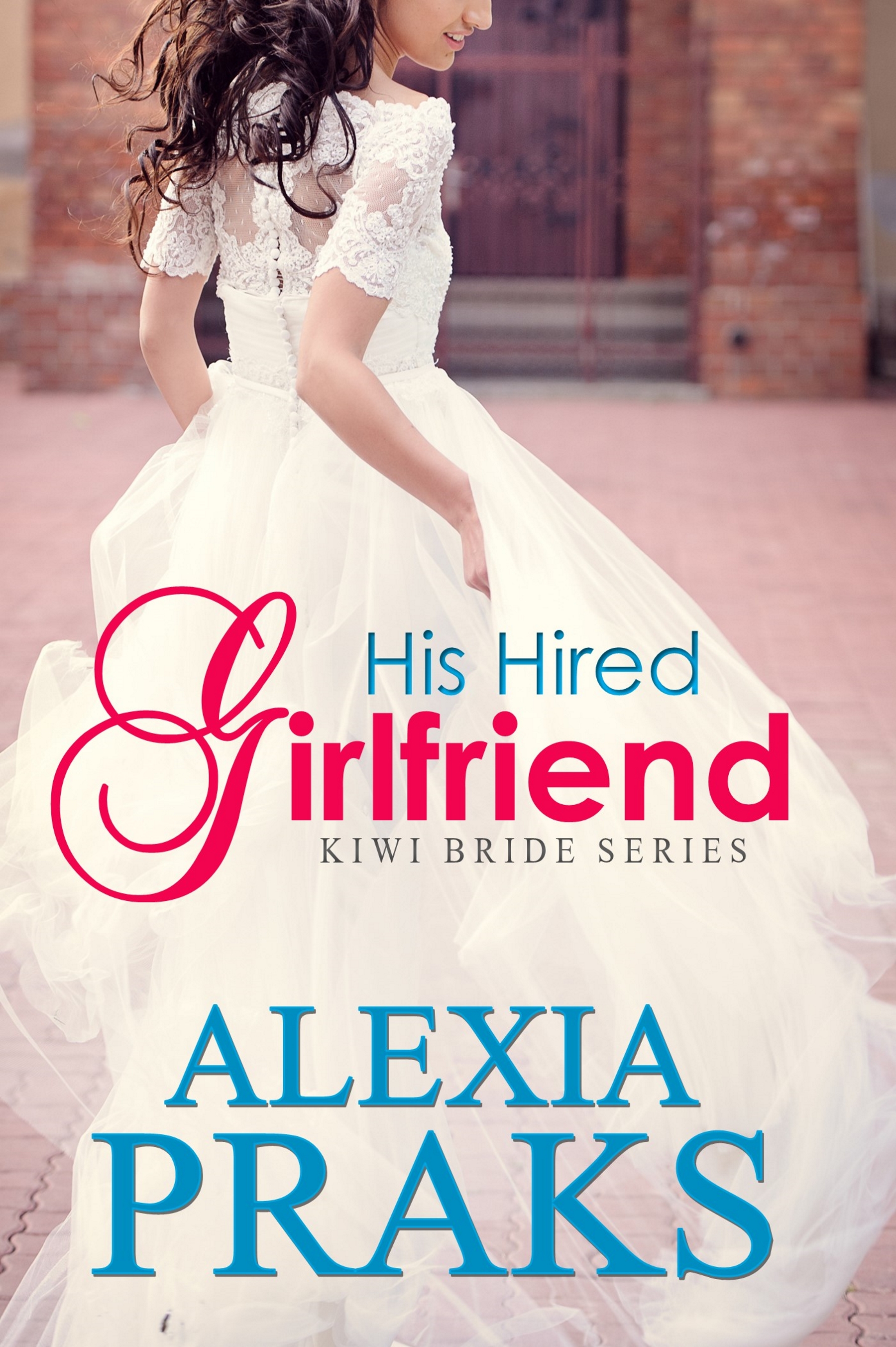 I – Into the Darkness by K.F. Breene
Sasha has been different her whole life. She sees things in the shadows that no one else can see. But it isn't until a mishap on the wrong side of town that she meets him.
The Boss.
A powerful, primal being that enforces his own set of rules. Scorching hot and wickedly deadly, he takes what he wants. And he wants her.
As a new world unfolds around her, Sasha discovers that not all secrets stick to the shadows. The Boss has brought out a magic in her that is centuries lost, and greatly needed.
Her struggle isn't just to stay alive. It's also against her desire to flirt with danger.

J – A Job From Hell by Jayde Scott
Enter a world of forbidden love, rituals, dark magic and ancient enemies…
Amber enters the paranormal world by chance when her brother sets her up with a summer job in Scotland. When she unknowingly participates in a paranormal race and wins the first prize, she doesn't know that her new gift of talking with the dead will have half the paranormal world hunting her down. And then there's also her new boss, Aidan McAllister. The attraction to him is instant, sizzling. But Aidan keeps some deadly secrets. He's a vampire with a dangerous past, and a strong craving for both Amber's blood and her new ability.
As the dark forces slowly conspire against Amber, her naivety and love for Aidan catapults her into a calamitous series of otherworldly events. With every immortal creature wanting the Prize, who can she trust with her life?

K – Kota by C. L. Stone
Kota Lee has been trying for weeks to get the girl up the street to notice him. She's beautiful and intriguing, but seems incredibly shy. Too shy. Every time he tries to get close, she dodges him, like a skittish little bird, flittering away out of his reach.
Troubled by her haunted looks, he's tried to give her some space, respect her need for solitude. Still, he can't forget those eyes that are haunted and—he thinks—maybe hiding secrets.
One dark night as thunderclouds are rolling in, he's driving home late and spots her standing in the road. It's too late for her to be out for a walk and the pack on her back tells him what she's doing: she's about to run away.
She could get hurt, or worse, disappear forever. He can't let her go; he'd never forgive himself if he did.

L – Love And Protect by Lori Ryan
Laura Kensington is a desperate woman. She knows that if she doesn't flee, not only is her life in danger, so is the life of her unborn child. With everything to lose, she flees to Evers, Texas with a new identity, taking refuge on the ranch of Cade Bishop, a man who firmly believes in second chances. Drawn to Cade, Laura finds comfort in his passion and his love, yet she fears he sees her as merely another needy case. But when her past resurfaces, bringing grave peril into her world once more, Cade is Laura's only hope. Relentless enemies, ones both anticipated and unexpected, are drawing closer by the day, ensnaring her in a deadly web of deception, betrayal, and murder. And her only chance to break free lies in Cade's powerful will, unrelenting protection, and loving heart. NOTE: This book was previously published as Ever Hopeful

M – Marking Time by April White
Seventeen-year-old tagger Saira Elian can handle anything… a mother who mysteriously disappears, a stranger who stalks her around London, and even the noble English Grandmother who kicked Saira and her mother out of the family. But when an old graffiti tag in a tube station transports Saira to the 19th Century and she comes face-to-face with Jack the Ripper, she realizes she needs help after all.
Saira meets Archer, a charming student who helps her blend in as much as a tall, modern American teen can in Victorian England. He reveals the existence of the Immortals: Time, Nature, Fate, War and Death, and explains to Saira that it is possible to move between centuries – if you are a Descendant of Time.
Saira finds unexpected friendships at a boarding school for Immortal Descendants and a complicated love with a young man from the past. But time is running out for her mother, and Saira must embrace her new identity as she hides from Archer a devastating secret about his future that may cost him his life.

N – Noble Beginnings by L.T. Ryan
In March of 2002, while the eyes of the world focused on Afghanistan, Jack Noble finds himself on the outskirts of Baghdad, Iraq. A Marine in name only, Jack is on-loan to the CIA. Normally an integral part of the team, he finds that he is nothing more than a security detail in Iraq.
Jack and his partner Bear have a run-in with four CIA special agents over the treatment of an Iraqi family. Within hours Jack and Bear are detained.
All Jack wanted was to finish his enlistment and move on with his life. All he did was intervene and save a family from unwarranted violence at the hands of four CIA agents. But he soon discovers that he did far more than intervene. He has placed himself dead square in the middle of a conspiracy that reaches the highest levels of the U.S. government.

O – One Wilde Night by Jenn Stark
Tarot-reading artifact hunter Sara Wilde has had her share of tough assignments, but this one just might take the cake. When her newest client hires her to steal a fertility idol from an Amazonian sex-and-death cult, she finds herself south of the equator and shoulder deep in true believers, while Rio de Janeiro gears up for the closing celebrations of Carnival.
Stealing the idol is one thing, however. Keeping it is another.
The arcane black market has drawn a host of cutthroat operatives and Sara's now in their sights. In a race across one of the most colorful cities in South America on its most famed night of the year, Sara must navigate cunning enemies, backstabbing allies, a fifty-foot wedding cake float and a new, sensually mysterious contact who may be friend or foe… and whose name she'll never learn if she doesn't make it to dawn alive.
No matter what the cards predict, it's going to be One Wilde Night.

P – Paradise Valley by Dale Cramer
When conflict with Ohio over compulsory education for Amish children forces them to relocate, will Caleb's daughters lose their chance for families of their own?

Q – The Queen's Blade by T C Southwell
A doomed kingdom, a young queen's sacrifice and a killer who will bring an empire to its knees…
In a world where men share kindred with beasts, an ageless seer predicts a child who will end the Endless War. One man is the instrument who will change fate. He will usher in a time of strife and pain that will live in legend, and forever bear his name… the time of the Queen's Blade.

R – Rift by Andreas Christensen
The RIFT Saga begins here.
In the ruins of what was once North America lays the Covenant, a nation forged by the iron will of the Moon people, who descended from their dusty refuge on the Moon after the Fall. The Moon people are wealthy, ruled by a strong government who protects its citizens from the dangers from outside their borders. Their greatest achievement is having learned the secret of immortality, and every citizen has the opportunity to live nearly forever if they choose to, a life of riches and abundance.
The English are the descendants of the original inhabitants of this place, and they live very different lives from that of the Moon people. They only live to serve the greater good, and citizenship is something few have the opportunity to earn. At the age of fifty all non-citizens are subjected to mandatory euthanasia. In order to maintain a sustainable society, they are told.
Every year a number of girls and boys at the age of eighteen are selected for Service to the State. The brightest and most talented are sent to become Students. The strong, the fighters and the athletes become Janissaries, a band of soldiers protecting the northern border from the enemies of the Covenant. The Wardens, a secretive organization known to operate far to the west, near the Rift, which makes up the border to the wastelands, sometimes choses one or two initiates, but nobody knows what becomes of them. And then there is the Corpus, where the whip rules and backs are bent.
Those who complete their Service, may become citizens. And although they will never be equal to the Moon people, they will have access to all the riches and opportunities granted by the Covenant leadership to its citizens.
As Sue is nearing Selection Day, she secretly hopes to be chosen, despite having to leave her mother and brother behind. She doesn't crave glory or wealth though. A man or woman with citizen status can do a lot of good, and although few return to their home towns, Sue hopes to return to give her family a better life on the other side of Service.
But the Covenant is rotten to the core, and as she begins to learn its secrets, Sue must question everything she has always taken for granted. Soon she will find herself in dire peril, for she has seen the truth and there will be no turning back after that…
This science fiction dystopian is set more than two centuries after the events of Exodus, in a future dystopian society forged from the ashes of global disaster.

S – The Soulkeepers by G. P. Ching
When fifteen-year-old, Jacob Lau, is pulled from the crumpled remains of his mother's car, no one can explain why he was driving or why the police can't find his mother's body. Made a ward of his uncle and thousands of miles from home, a beautiful and mysterious neighbor, Dr. Abigail Silva, offers to use her unique abilities to help him find his mom. In exchange, she requires Jacob to train as a Soulkeeper, a gifted warrior charged with protecting human souls in the war between heaven and hell. He agrees to her demands, desperate for any clue to the mystery of his mother's disappearance. But soon Jacob finds himself trapped in a web of half-truths, and questions Dr. Silva's motives for helping him. Becoming a Soulkeeper will challenge everything Jacob believes about faith, loyalty, love, and redemption.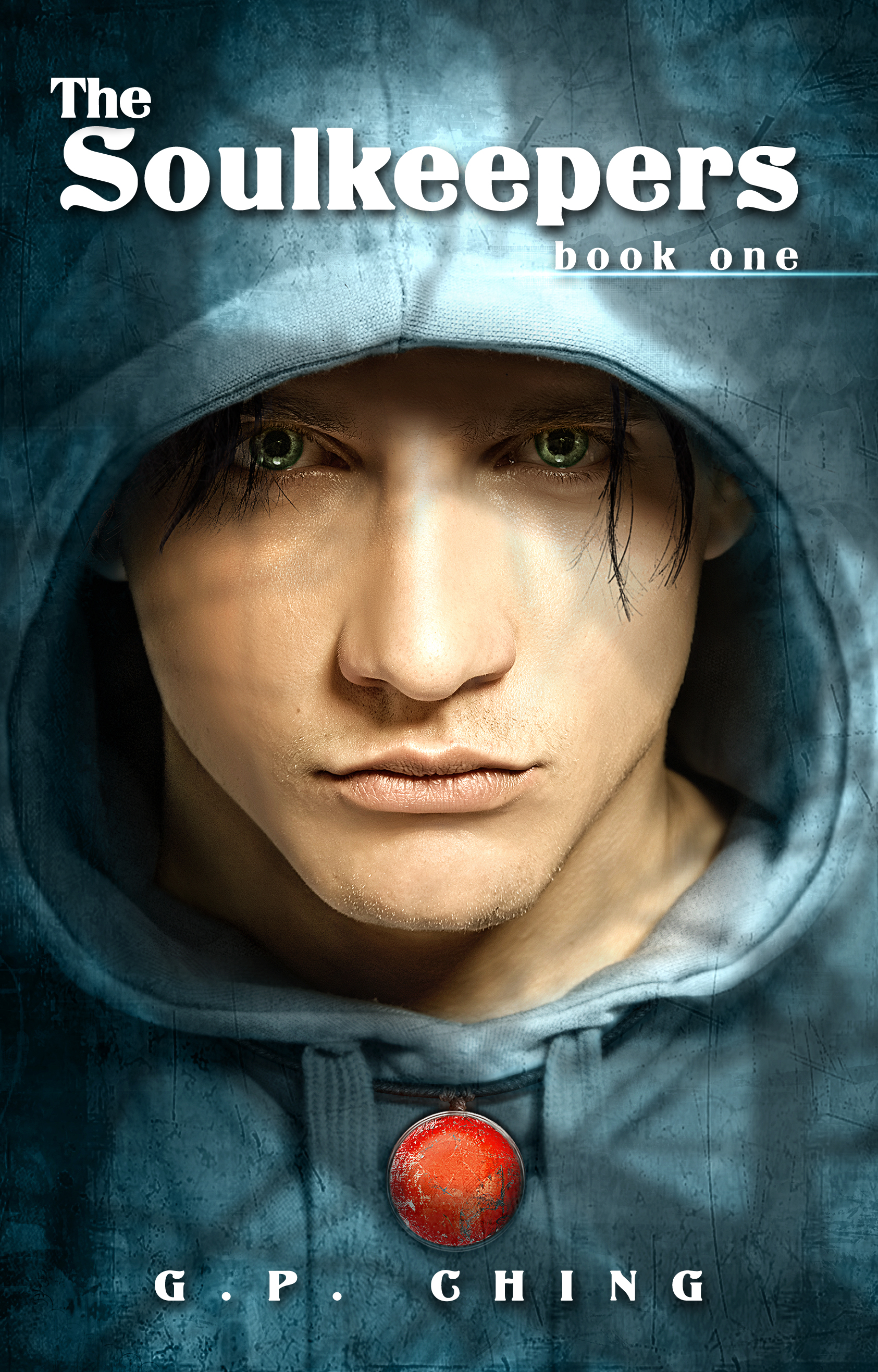 T – Trouble and Treasure by Odette C. Bell
Amanda is just an ordinary girl, but when she wakes up one night to find everything from common criminals to highly-trained mercenaries traipsing around her house looking for the 'goods', her life takes a turn towards the adventurous and far too dangerous.
Sebastian is a lawyer who just happens to have an unusual hobby: he's an esteemed and accomplished treasure hunter. But when he meets Amanda, that all changes. On the run for their lives with every criminal unit he has ever heard of on their tails, Sebastian has to somehow keep Amanda safe while getting his hands on the Stargazer Globes, the greatest treasure map in the world. Only problem is Amanda screams too much. But then again, Sebastian has a problem too, he lies.
U – Unraveling You by Jessica Sorensen
Lyric Scott has always had a good life. Outgoing, spunky, and musically talented, she's constantly surrounded by family and friends, yet she still feels there's something missing.
Then she meets her new next-door neighbor Ayden Gregory. Mysterious, sweet, and sad, Ayden is the exact opposite of Lyric and exactly what she needs to fill the void in her life.
Ayden has been through more than most people and believes his life is always going to be rocky, so when he's suddenly adopted by the Gregorys, he's thrown for a turn. But even with a new, loving family, he still finds himself haunted by the memories of his old life. The only true breath of fresh air is when he's with his best friend, Lyric Scott.
As Lyric and Ayden grow closer, the lines of their friendship start to blur. But when Ayden's past unexpectedly pushes its way into his new life, their friendship and newfound attraction will be tested.

V – The Vampire Hunter's Daughter: Part I by Jennifer Malone Wright
Fourteen-year-old Chloe witnesses her mother's murder at the hands of a vampire. Before the vampire can kidnap her, there is an unexpected rescue by a group of vampire hunters. Overwhelmed by the feeling of safety, Chloe passes out and they whisk her away to their small community.
When Chloe wakes, she comes face to face with the only other living relative, besides her mother, whom she has ever met: her grandfather. Chloe's mother kept her hidden from the family; now, Chloe tries to unveil the family secrets.
Through her grandfather, she learns her mother was a vampire hunter. In fact, her entire family is descended from the powerful bloodlines of vampire hunters. Chloe agrees to join the family she has never known for one reason only: Chloe vows to kill the vampire responsible for her mother's murder.
With vengeance in her soul, Chloe is even more determined to follow through on her vow when she discovers the true identity of her enemy and how he is connected to her.

W – White Jade by Alex Lukeman
White Jade spins a web of deceit and murder across the globe in a deadly international power game. Nick Carter works for the Project, a covert intelligence unit reporting to the president. Selena Connor is a world famous expert in ancient languages. When her wealthy uncle is murdered by someone looking for a 2000 year old book about immortality, she's thrown into Nick's dangerous world. Someone is determined to take over China and attack America–and Nick and Selena are right in the line of fire.

X – Xoe by Sara C. Roethle
Xoe never thought she'd be the type of girl to contemplate murder. Of course, she never thought she'd be dealing with werewolves on top of her own strange, budding powers. She'd also never considered the possibility of her long lost father being a demon. Everything comes crashing down at once when her best friend's life is put in peril, and Xoe will do whatever it takes to save her. On top of it all, there's Jason. He might be tall and handsome, but she doesn't trust him as far as she can throw him. Given that he's a vampire, she'll have to be able to catch him first.

Y – You Make Me by Erin McCarthy
The guy she wants…
Growing up on the coast of Maine with a revolving door of foster siblings, Caitlyn Michaud spent one intense and passionate year falling in love with her foster brother, Heath. Then he left without a word. The betrayal devastated Caitlyn and made her vow to forget the compelling bad boy. But forgetting his sensual touch and their deep all-consuming friendship is easier said than done.
Isn't the guy she needs…

Determined to move on, in college Caitlyn has risen above her small town impoverished roots and has joined a sorority, reinvented her appearance, and landed the right boyfriend. Pre-law major and frat president, Ethan, is thoughtful and always laughing, and he makes her feel happy, calm. He also gives her the social acceptance she craves.
But the perfect world she tried so hard to attain is ripped apart when Heath appears one night out of nowhere. Caitlyn remembers all the reasons why she loves him, even if they don't make sense to anyone but her. Out of the military, Heath is as brooding and intense as ever, and he is determined not only to win her back, but to exact revenge on everyone who kept him from her…
And when one love allows her to breathe, but the other feels as essential to her life as air, how does she choose between them?

Z – Zola's Pride by Moira Rogers
Zola spent years traveling the world, studying with supernatural martial-arts masters. Now, as the only lion shifter in New Orleans, she enjoys freedom from politics as well as success in running her own business–self-defense training for psychics, spell casters and other shifters.
Only one man knows why she left home at nineteen–Walker Gravois. He was there when her Seer mother, her mind twisted by magic, exiled Zola from the pride. More to the point, he stayed behind, shattering her young heart in the process.
When he appears on her doorstep after ten years of silence, Zola is nowhere near ready to trust again. But with Walker's life in danger–and the passion between them burning hotter than ever–she'll have to choose between the safety of solitude and the risk of opening herself to others once again.

Have you read any of these books?