A few months back I did an a-z list of horror movie recommendations and in that post I mentioned maybe doing a non horror version in the future. Well here it is!
If you still don't understand how these posts work, check out my other A-Z Lists for more information!
I'm still using IMDB's movie synopsis' because I still suck at reviewing things.
Note: I'm still excluding "a" and "the" from these titles! – Also, Disney and Pixar movies are excluded because I'll be doing an A-Z recommendations list on those at a later date!
# – 10 Things I Hate About You (1999)
A new kid must find a guy to date the meanest girl in school, the older sister of the girl he has a crush on, who cannot date until her older sister does.

A – Australia (2008)
Set in northern Australia before World War II, an English aristocrat who inherits a sprawling ranch reluctantly pacts with a stock-man in order to protect her new property from a takeover plot. As the pair drive 2,000 head of cattle over unforgiving landscape, they experience the bombing of Darwin, Australia, by Japanese forces firsthand.

B – Big Fish (2003)
A frustrated son tries to determine the fact from fiction in his dying father's life.

C – Clueless (1995)
A rich high school student tries to boost a new pupil's popularity, but reckons without affairs of the heart getting in the way.

D – Dirty Dancing (1987)
Spending the summer at a Catskills resort with her family, Frances "Baby" Houseman falls in love with the camp's dance instructor, Johnny Castle.

E – Evan Almighty (2007)
God contacts Congressman Evan Baxter and tells him to build an ark in preparation for a great flood.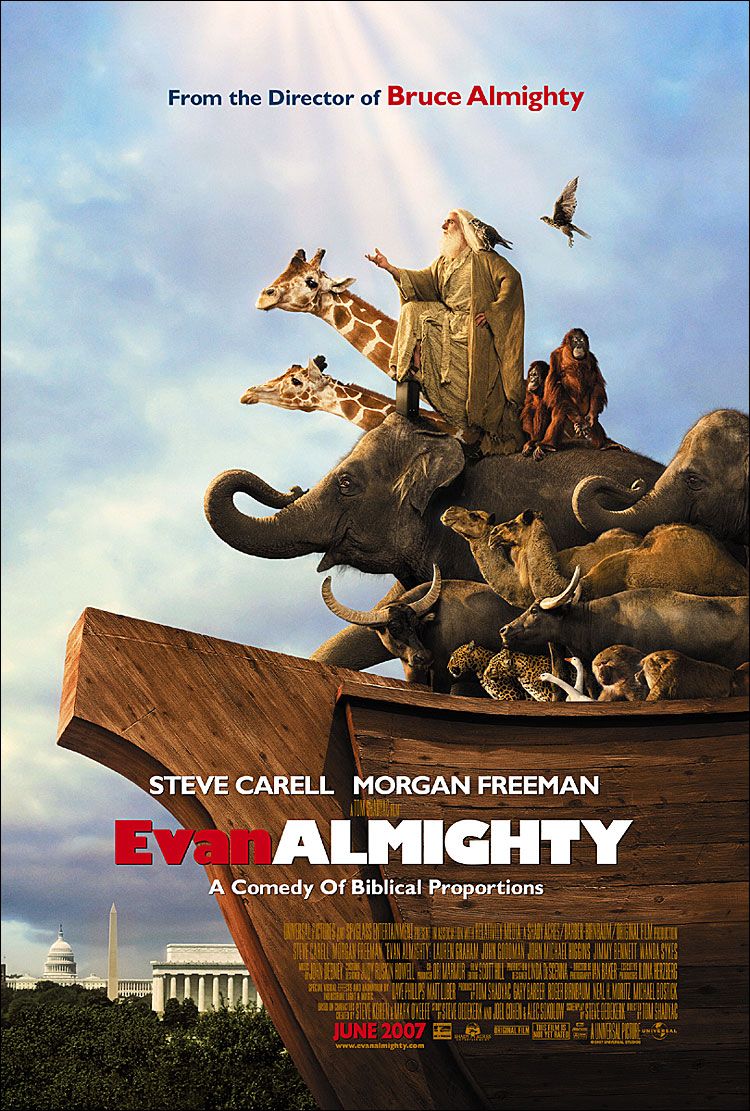 F – Footloose (2011)
City teenager Ren MacCormack moves to a small town where rock music and dancing have been banned, and his rebellious spirit shakes up the populace.

G – Grease (1978)
Good girl Sandy and greaser Danny fell in love over the summer. But when they unexpectedly discover they're now in the same high school, will they be able to rekindle their romance?

H – Harry Potter And The Philosopher's Stone (2001)
Rescued from the outrageous neglect of his aunt and uncle, a young boy with a great destiny proves his worth while attending Hogwarts School of Witchcraft and Wizardry.

I – Indiana Jones (1981)
Archaeologist and adventurer Indiana Jones is hired by the US government to find the Ark of the Covenant before the Nazis.

J – Jumanji (1995)
When two kids find and play a magical board game, they release a man trapped for decades in it and a host of dangers that can only be stopped by finishing the game.

K – The Karate Kid (2010)
Work causes a single mother to move to China with her young son; in his new home, the boy embraces kung fu, taught to him by a master.

L – The Lucky One (2012)
A Marine travels to North Carolina after serving three tours in Iraq and searches for the unknown woman he believes was his good luck charm during the war.

M – Mamma Mia! (2008)
The story of a bride-to-be trying to find her real father told using hit songs by the popular '70s group ABBA.

N – Nanny McPhee (2005)
Emma Thompson stars as a governess who uses magic to rein in the behavior of seven ne'er-do-well children in her charge.

O – Over The Hedge (2006)
A scheming raccoon fools a mismatched family of forest creatures into helping him repay a debt of food, by invading the new suburban sprawl that popped up while they were hibernating…and learns a lesson about family himself.

P – Pirates Of The Caribbean: The Curse of the Black Pearl (2003)
Blacksmith Will Turner teams up with eccentric pirate "Captain" Jack Sparrow to save his love, the governor's daughter, from Jack's former pirate allies, who are now undead.

Q – The Queen (2006)
After the death of Princess Diana, Queen Elizabeth II struggles with her reaction to a sequence of events nobody could have predicted.

R – Rabbit Proof Fence (2002)
In 1931, three aboriginal girls escape after being plucked from their homes to be trained as domestic staff and set off on a trek across the Outback.

S – Stand By Me (1986)
After the death of a friend, a writer recounts a boyhood journey to find the body of a missing boy.

T – The Tale of Despereaux (2008)
The tale of three unlikely heroes – a misfit mouse who prefers reading books to eating them, an unhappy rat who schemes to leave the darkness of the dungeon, and a bumbling servant girl with cauliflower ears – whose fates are intertwined with that of the castle's princess.

U – Uncle Buck (1989)
Bachelor and all round slob, Buck, babysits his brother's rebellious teenage daughter and her cute younger brother and sister.

V – The Vow (2012)
A car accident puts Paige in a coma, and when she wakes up with severe memory loss, her husband Leo works to win her heart again.

W – The Wizard Of Oz (1939)
Dorothy Gale is swept away to a magical land in a tornado and embarks on a quest to see the Wizard who can help her return home.

X – X-Men (2000)
Two mutants come to a private academy for their kind whose resident superhero team must oppose a terrorist organization with similar powers.

Y – You've Got Mail (1998)
Two business rivals hate each other at the office but fall in love over the Internet.

Z – Zookeeper (2011)
A group of zoo animals decide to break their code of silence in order to help their lovable zoo keeper find love — without opting to leave his current job for something more illustrious.

How many of these movies have you seen?