Day three of Halloweek, and we're going to be talking about my favourite Halloween episode of some of my favourite tv shows!
Below is a list of 15 of my favourite Halloween tv show episodes! Each of the following 15 episodes are all from different tv shows. I made sure not to include multiple episode from the same tv show!
Note: All the episode synopsis have been taken from IMDB, therefore if you haven't seen any of these tv shows there may or may not be spoilers, so you've been warned!
Criminal Minds – "About Face"
The team gains a new, familiar. member and some growing pains while trying to find the latest victim of a killer who puts up wanted posters of his victims before he abducts them.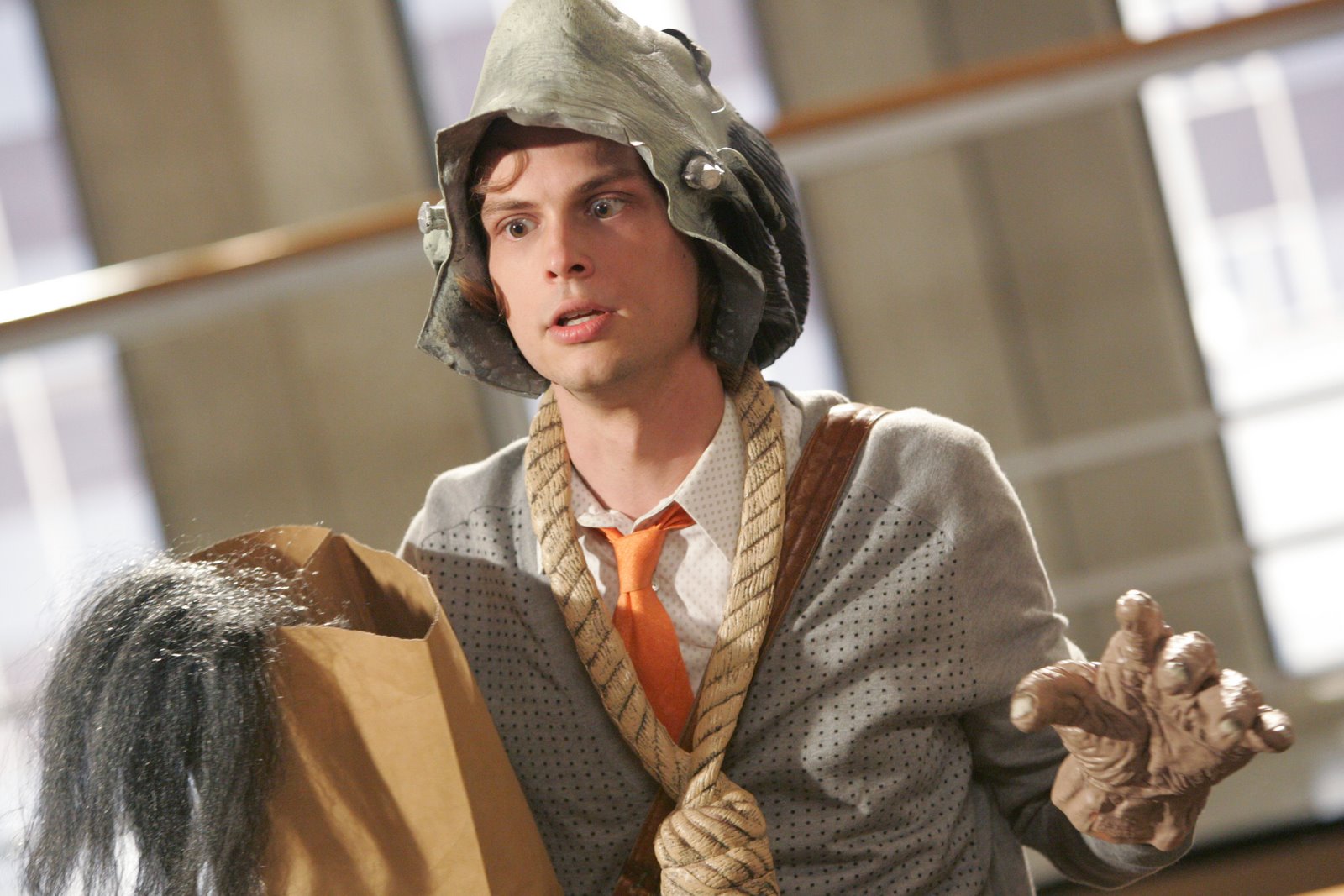 Gossip Girl – "How to Succeed in Bassness"
Chuck decides to move up his hotel nightclub's opening and enlists Serena's help to get the word out to her celebrity clients for publicity reasons. Feeling left out of the planning, Blair attempts to win Chuck's approval by secretly helping him with a problem concerning opening night. Meanwhile, Dan is unnerved when he finally watches one of Olivia's infamous simulated sex scenes in one of her movies with co-star and real-life boyfriend at the time, Patrick Robinson. Jenny is forced to choose between her friendship with Eric and her new role as Queen Bee of Constance Billiard since she and the Mean Girls are not required to have any friends, except the ones their own vicious and cynical circle. Elsewhere, Rufus gets Lily into the Halloween spirit by taking her out to a costume party.

Lizzie McGuire – "Night Of The Day Of The Dead"
It's Halloween, and Lizzie's school is organizing a big Halloween party. Too bad Kate's in charge, which means she gets the final say on everything. But when Kate disrespects Miranda's ancestral skeleton decorations, spooky things start to happen. Could it be the work of the spirits of Miranda's offended ancestors?

Pretty Little Liars – "The First Secret"
It's the Halloween before Alison went missing and the friends hope to score an invite to Noel's Halloween party; A new girl in town challenges Ali for Queen Bee dominance; Aria learns a shocking revelation about her father.

Wizards Of Waverly Place – "Halloween"
The Waverly Place Merchants Association tells the Russo's that their haunted house isn't scary enough.

The Vampire Diaries – "Masquerade"
Katherine becomes a threat to Mystic Falls and Stefan and Damon decide to stop her at the Lockwood's masquerade ball. Bonnie, Jeremy, Alaric and Caroline help the Salvatore brothers but Katherine brings the witch Lucy to protect her. Meanwhile Matt picks fight with Tyler, but Caroline hits Matt avoiding the fight. Sarah is also compelled by Katherine to pick a fight with Tyler if Matt fails.

Ghost Whisperer – "Head Over Heels"
The Headless Horseman from the Legend of Sleepy Hollow is haunting Melinda and when the legendary book mysteriously shows up at Aiden's school Melinda becomes worried for Aiden's safety.

The Suite Life of Zack and Cody – "Arwinstein "
Arwin creates a monster-like robot, which Zack and Cody accidentally release into the hotel. Meanwhile, London hosts a Halloween costume party.

American Horror Story – "Halloween: Part One" & "Halloween: Part Two"
Two of the house's previous residents, interior designers Chad and Patrick, give the Harmons decorating advice.
While on a date with Violet, Tate is harassed by a group of bloody teens. Ben and Vivien are haunted by one of the house's newest guests.

Hannah Montana – "Torn Between Two Hannahs"
Miley's twin cousin from Tennessee named Luanne, spends Halloween in Malibu with Miley. Then, Luanne goes to the Hollywood Halloween party as Hannah to expose Miley's secret identity.

Bones – "Mummy In The Maze"
The discovery of two mummified girls has Booth and Bones checking a fun house, a Halloween maze and a church charity for clues that may lead them to a missing girl whose parents believe she's dead.

Glee – "The Rocky Horror Glee Show"
On a jealous impulse, Will decides to stage "The Rocky Horror Picture Show" as the school play, and Sue encourages him for devious reasons.

Dexter – "Let's Give The Boy A Hand"
The mysterious Ice Truck Killer escalates his killing spree by leaving body parts of his latest victim at sites that relate to memories from Dexter's childhood, leading Dexter him to confront his dark personal history.

Goosebumps – "The Haunted Mask: Part One" & "The Haunted Mask: Part Two"
Carly Beth falls for every prank played on her. So on Halloween, she buys the scariest mask possible at an off limits room at an old store. However, little does she know that the mask has a mind of its own.
Frightened by her new face, Carly Beth begs the shop owner to remove the mask, he says he cannot. The only way it can be removed however is if she finds a Symbol of Love.

The below image contains blood and gore so if you're squeamish or faint at the sight of blood and or gore please be advised!
CSI: Miami – "Hell Night"
The jury of a brutal murder of a woman visits the crime scene and a juror falls down with a seizure. After the initial chaos, the defendant, the victim's husband, is found dead with a knife stuck in the back of his head.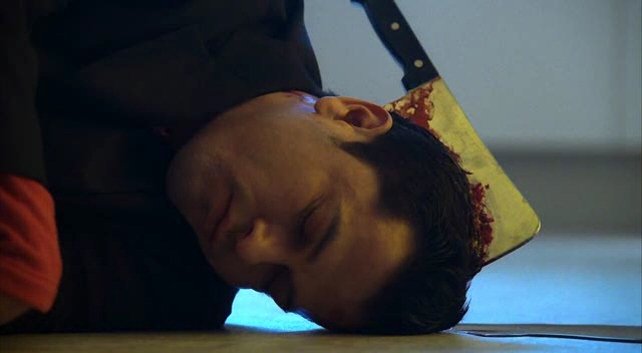 What's your favourite Halloween tv show episode?
🎃 👻
Halloweek Day 1
Halloweek Day 2